Keep Pests at Bay All Year Long
Find a Service Plan that Protects You
Unfortunately, not all insects go away just because you've sprayed some over-the-counter insecticide. Some pests reproduce faster than you can kill them, or their eggs lay dormant only to flood your house with a new colony. Then you have to start all over again.
It's best to treat the problem with a long-term solution that can provide year-round protection.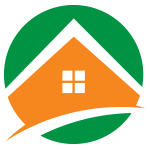 Annual Home Shield Plan
Our yearly service plan ensures the control of problem pests, including: cockroaches, silverfish, ants, mice, rats, spiders, clothes moths, carpet beetles, bees, wasps, earwigs, clover mites, millipedes, centipedes, crickets, ground beetles, and snakes (indoors).
This plan includes three scheduled treatments (spring, summer, fall) throughout the year, as well as free emergency service as required for the covered pests.
Sentricon® Termite Colony Elimination System
Sometimes you need more than simple treatment. Sometimes you need total security. Especially when it comes to termites.
EcoCare is one of the few companies in Howard County authorized to use the scientifically-proven Sentricon® system. This system equips EcoCare with sophisticated technology that, when coupled with our extensive knowledge of termite biology and behavior, provides an ongoing termite security system for your home.
Sentricon® is one of the greenest methods for protecting your home from the most destructive pests known to homeowners. It has earned the coveted Green Chemistry Award from the EPA. This system is environmentally responsible and uses small amounts of bait instead of gallons of chemical insecticides found in other systems. It is the only treatment method that can claim colony elimination.
Keep Termites Away from Your Home
Termites cause more damage than earthquakes, fires, and tornadoes combined. But they do it quietly, out of sight. And the damage is often already done before you even know it.
That's why it's best to nip them in the bud.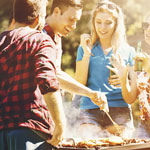 Get Protection from Mosquitos
Enjoy outdoor activities around the home again without the nuisance of biting mosquitoes. We offer plans for the entire season or as needed.