Whatever Pest Is Bugging You, We've Got You Covered.

Locate the Problem • Identify the Solution • Solve the Problem
EcoCare Pest Management Services
Termites, ants, roaches, mosquitos, mice…no matter what type of insect is infesting your home or yard, EcoCare Pest Management is here to help.
We have over 39 years of experience managing pest problems of all kinds. We use a science-backed approach that focuses on eliminating or removing the problem efficiently and rapidly. Plus, we focus on low-toxicity solutions, ensuring you and your family (including pets!) can enjoy your home safely.
All this means lower cost and fewer worries for you.
Termites
Termites, one of the most destructive insects on the planet, are every homeowner's nightmare. But by combining our extensive knowledge of termite biology and behavior with the state-of-the-art technology Sentricon, we can stop termites from tearing up your home. The Sentricon Colony Elimination System has been recognized by the EPA with a Green Chemistry Award.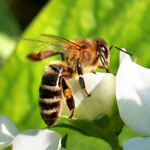 Flying Insects
Don't let flying insects like bees and wasps ruin your outdoor enjoyment. Over the counter and DIY efforts are risky. So don't take the risk, call EcoCare. We will ecologically treat infested and surrounding areas to ensure they go away and don't come back.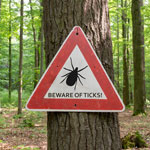 Mosquitos & Ticks
Dangerous and annoying, mosquitos and ticks can really sap the fun out of summer, forcing you to stay indoors just to avoid them. That's why we make it a top priority to prevent them from spreading. With EcoCare Pest Management, we stop them before they become a real threat, so you can get back to enjoying the great outdoors in your own yard.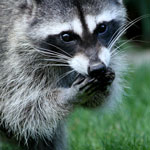 Wildlife
Not all pests are insects—some are furry! We can help you get rid of raccoons, squirrels, groundhogs, opossums, mice, snakes, and more. We will safely trap and remove any unwanted animals.
Year Long or One-time Services
We offer year-long annual service plans as well as one-time services (depending on the pest), so no matter what pest has made its home inside yours, we can help you remove it.
Not Seeing the Pest that's Bugging You?
There's no infestation too big or pest too small for us to handle. Want to see all the pests we manage? Head on over to our Pests We Manage page for a complete list.